To remain competitive in the age of the Internet, publishers are striving to diversify their revenue streams. While eCommerce is certainly promising, it has been underutilized, mainly due to its complexity and cost. Publishers have been reluctant to tackle eCommerce after seeing its inventory, fulfillment, and regulatory requirements. Affiliate marketing also hasn't risen to its full potential because of the limitations of checkout that involve a link-off to a retailer site, which results in a huge dip in conversion rates and sales.
Additionally, expanding beyond traditional revenue streams is often difficult for the publishing staff. The learning curve can be too great. Revenue sources most closely related to their wheelhouse of direct ad sales are the most popular (such as programmatic ads).
Yet, a publication's greatest resource may be the content that acts as purchase inspiration for its readers.
Publisher Content Drives Purchase Decisions
Newspapers and magazines (along with their digital editions) are viewed as highly trustworthy when it comes to reviews. Local restaurants, events, and entertainment, such as movies, TV shows, books, and concerts are reviewed, as a matter of course.
There is also a long tradition of new products being "tested by editors," and readers being supplied with product recommendations, product comparisons, gift ideas, and guides for electronics, and tech gadgets in numerous publications.
Women's magazines often present editorial opinions regarding home décor, fashion, and beauty/health products in much the same manner. A REAL SIMPLE magazine subscriber, via a 2021 feedback survey, summed it up best, "I trust it. I have tried several recommended products and [I] am never disappointed. I have and will try many of the products showcased."
Connecting Content to Commerce with Cutting Edge Technology
Between the two extremes of direct-to-consumer and affiliate marketing, there is another option to enable commerce for publishers.
That would be Shoppable® commerce enabled by our Universal Checkout technology.
With the Shoppable® commerce suite, the warehouse and shipping logistics are handled by our merchant partners (but, you still receive the first-party order data and shopper behavior analytics) and your readers shop at their point of inspiration. There is no link-off to a retailer's site.
Price and availability are provided before they click the "buy" button. Readers select from multiple merchants to complete their orders with their preferred retailer. They are notified about whether an order meets the free shipping minimums (you have the option to bundle lower-priced items together). If the minimum is not met (or just to increase cart size), there is a "Continue Shopping" button within the cart, allowing additional items to be purchased.
Shoppable's patented Universal Checkout, further, allows multiple products from multiple merchants to be checked out in a single cart/one transaction (a shopper's billing/shipping information only needs to be entered once), eliminating one of the biggest reasons for cart abandonment.
You'll see a dramatic increase in both your conversion rates and sales!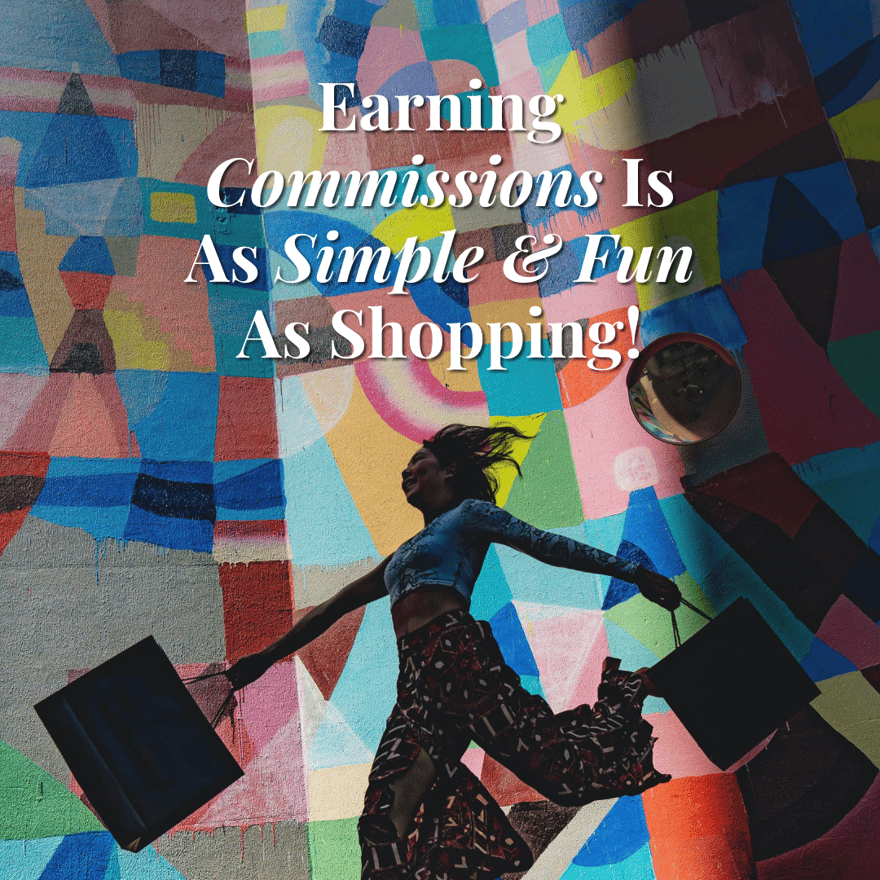 Earning Commissions is as Simple & Fun as Shopping
As part of Shoppable's commerce suite, Shoppable® Instant Shop is a new tool meant to assist publishers in creating new revenue streams.
Instant Shop is "truth in advertising." A shop can be set up (with no programming skills, necessary) in half an hour, or less! Your staff will have the flexibility to quickly curate their own choice of products in a browser-based template that operates as an independent pop-up store or embeds directly into your site. Bespoke your Instant Shop by uploading your publication's logo, images, social media links, and selecting from a choice of fonts.
Curation begins with naming the product categories. Next, type a product name or UPC code in the search box. Scroll through the results and select the products for your shop. Product images, prices, and descriptions are input, automatically, from the merchant catalog.
Marketing features include the ability to post product-focused TikTok videos inside your Instant Shop. These videos can be made Shoppable® via Instant Shop. Your readers will be able to watch the TikTok, then, click on a cart icon in the corner of the video to purchase a product that has just been showcased! Lastly, there is a dedicated link meant for sharing on social media to send traffic to your Instant Shop.
Use Shoppable® Instant Shop to Create New Revenue Streams
There are many ways for publishers to employ Instant Shop. The most common one is to use it for product reviews (sharing what's brand new, or a hot trend). Instant Shop can also create numerous consumer and gift guides tied to seasonal holidays and events such as Valentine's Day, Mother's Day, Father's Day, Gifts for High School/College Graduates, Easter, Passover, Christmas, Hanukkah, and many more.
Create evergreen/year-round topics tied to your audience segments by connecting their interests such as kitchen organization, cooking and baking tools, kitchen appliances and gadgets for readers of the food/recipe pages. Real estate readers could be offered kitchen, closet, and garage organization, for example. Readers of travel content would enjoy an Instant Shop with products for road trips, traveling with children, traveling with seniors, traveling with pets, or traveling alone. Championship memorabilia and team fan gear could be curated for readers of the sports news, etc.
You could obtain product recommendations from influencers and content creators (like many major retailers) and offer influencer curated gift guides. Experts who are interviewed about their areas of expertise can share their product endorsements and have these compiled in an Instant Shop. This is especially useful for DIY topics that start with tips, but also include painters, carpenters, and contractors sharing their top picks for the best products to use.
Another popular use for publishers is to offer a sponsored commerce package to a specific brand advertiser for a set fee, perhaps $10K to $20K. This would be an entire marketplace of a brand's products that would be hosted on the publisher site and have traffic sent from the publisher's email newsletters and social media platforms. A brand would receive the advertising exposure, actual sales that benefit their retail partners, and a deeper understanding of their customer base. Publishers would be able to share the first-party order data, shopper behavior analytics, and any email opt-ins obtained from these limited-time promotions.
The possibilities for revenue creation are endless.
Complete Clarity of Your Commerce Sales
You've likely experienced the frustration of link clicks that did not result in commissions. And, not knowing why it happened…
With Instant Shop, unlike other shopping cart vendors, you can see all the activity AFTER the "buy" button has been clicked. Your analytics are accessed in real-time from an online dashboard. You'll discover your top-selling products, top-converting traffic sources, and order conversion rates, among other actionable consumer insights. You're able to make decisions based on actual shopper data to tailor your content and increase your commerce sales.
You'll also receive your 1st party order data. You're able to garner demographic information such as age and gender (to further collate with interests) to arrive at look-alike audiences for personalization and optimization purposes. You'll also want to utilize the cart's optional email opt-in to collect email addresses to market your digital publication subscriptions and sign-up for email newsletters.
Learn more about Shoppable® Instant Shop, here, to start your new revenue streams in 30 minutes (or less)!