What is Universal Checkout?
Created and patented by Shoppable® back in 2011, Universal Checkout is simply an online shopping cart that facilitates a shopper being able to check out multiple products, from multiple retailers, in a single purchase experience.
Universal Checkout provides nearly instant gratification with the least number of clicks required to make a purchase. Consumers are never linked off to a retailer site to pay. They purchase, instead, at their point of inspiration within a shopping cart that is custom to your brand.
It doesn't matter whether they are on a website, social media platform, watching a video, viewing an ad, reading an email, or in an app.
Your customers are no longer forced to bounce from site to site to purchase your products (as seen in the multiple redirects from conventional affiliate links). This streamlined checkout reduces the friction that can lead to abandoned carts, boosting your conversion rates. It is also possible to offer a bundle of related products for sale. Cross-selling through a "Continue Shopping" call-to-action alert in the shopping cart and thank you page even further increases your revenue.
The frustration of clicking the "buy" button without knowing a product's price, or if it is in stock, is also avoided. Price and availability are provided, beforehand, in Shoppable's Universal Checkout. The merchant with the best price and shipping cost defaults as the first one presented. This streamlines the entire checkout process for your customers. Additional retailers can be found via a drop-down menu. Your buyer has the complete freedom to purchase from the vendor of their choice.
Your eCommerce has become shoppable, which we define as shopping that is fast, easy, and customer-centric. Provided with a secure and trustworthy environment, your shoppers are happy and satisfied.
Your consumer's expectation of a speedy and convenient online shopping experience has been fully realized through Universal Checkout.
Supply Chain, You've Learned, is Not Predictable
Ecommerce providers have had their eyes opened to the fragility of the global supply chain due to the pandemic. Manufacturing, worldwide, ran into shortages and order backlogs. Just-in-time inventory management practices were hugely derailed.
Last year, a pre-holiday Deloitte survey polled 4,315 consumers and revealed that three out of four were concerned about products being out-of-stock. Surges in demand and delays in production created a perfect storm that led to 2021 online holiday sales not meeting their projected targets.
Per The Great Reboot, a Jan 12, 2022 report by Reuters regarding supply chain's impact on holiday sales, "Consumers spent a record $204.5 billion online over the 2021 holiday season, an increase of 8.6% from a year earlier, Adobe Analytics said … But the figure was lower than the $207 billion expected by Adobe and marked the smallest rise since the company started tracking holiday spending data in 2014."
The problem was that "congested ports, coronavirus-related factory closures in Asia and shortages of shipping containers and truck drivers shrank both global and U.S. holiday inventory by 2%, according to data from Salesforce."
The Reuters' report concludes, "Adobe, which covers more than one trillion visits to U.S. retail websites in its analysis, said shoppers saw over 6 billion out-of-stock messages online, a more than threefold increase from pre-pandemic levels."
The Solution Universal Checkout Offers for Supply Chain Constraints
Traditional affiliate networks only allow checkout from one retailer, with a link-off or redirect to that retailer's site. This is a limitation that Universal Checkout avoids. As that old folk saying goes, "Don't put all your eggs in one basket."
Since there are multiple retailers that are supplying inventory and fulfillment (as Shoppable's verified merchant partners), if one retailer is out of stock of a product, your sale is not lost. The product defaults to another retailer where that product is available.
Further, there is an optional substitution policy that customers may also select during checkout. If a product turns out to be out of stock, for example, because a retailer's feed has an error, Shoppable® is able to automatically substitute that product. The only restriction is that it must be within 10% of the originally ordered price. Again, saving your sale.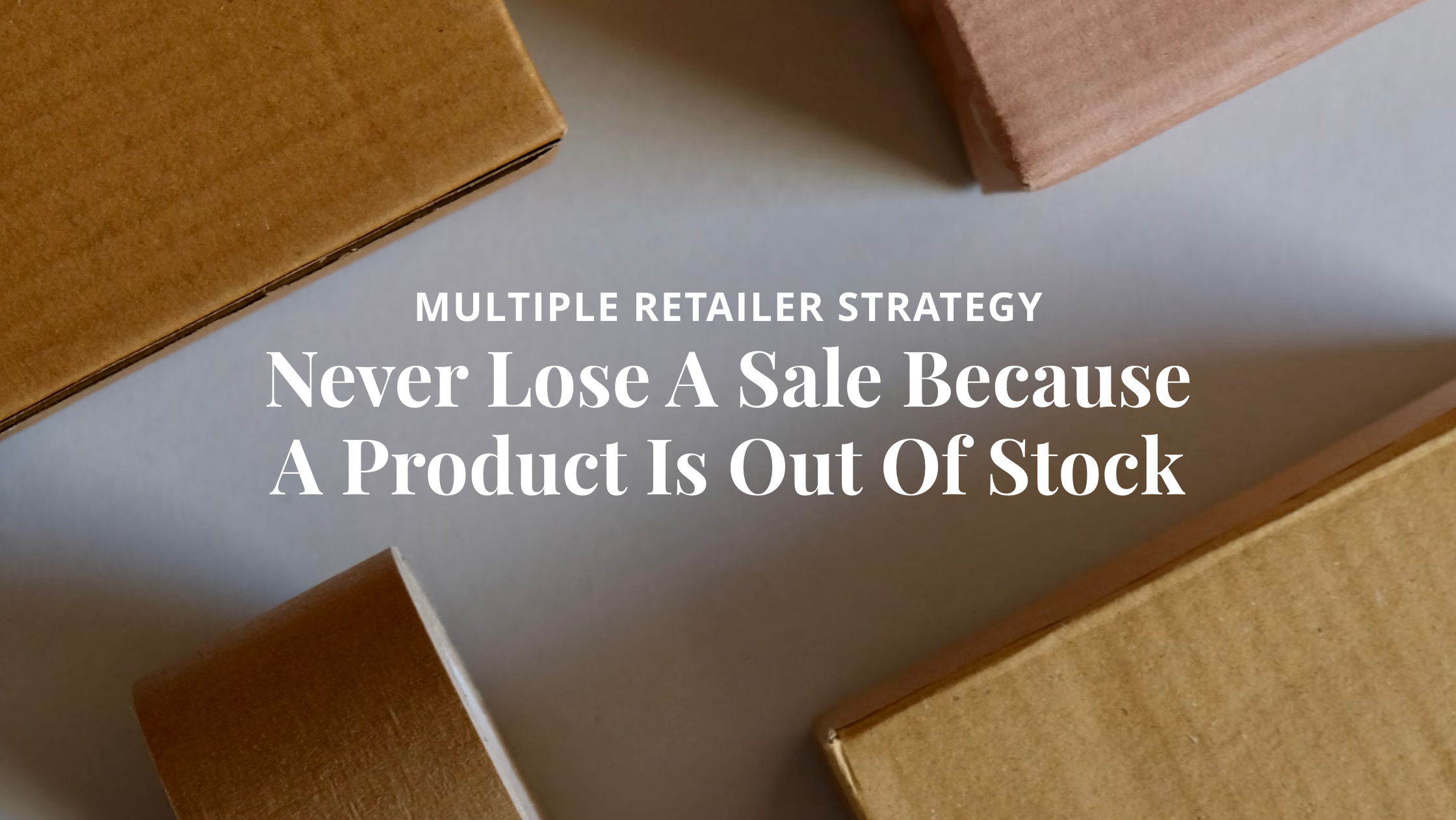 Universal Checkout is Standard in the Shoppable® Commerce Suite
Whatever commerce suite product/s that you license from Shoppable®, you'll be pleased to know that Universal Checkout is included. From the entry-level Personal license that features Shoppable® Instant Shop, meant for influencers and creators to run their own online pop-up shops to Startup, when Shoppable® Instant Shop is embedded into a site, ideal for small business owners. Or onward to the Growth level, which includes Shoppable® Instant Shop, Shoppable® Ad Experience (S.A.X.), and DTC Lite with 3rd Party Campaign tracking, to Enterprise with all the above products, plus many custom features, Tech Support, and a dedicated Customer Success Manager.
From entry-level to enterprise, Universal Checkout is exactly the same technology employed. The same capabilities, as well as the same in-depth first-party order data and shopper behavior analytics, are offered. Since there is no hand-off after the "buy" button, all the data points that occur, afterward, are collected and compiled for your marketing and optimization purposes.
Know that you'll be able to tap the full power of Universal Checkout to fuel your online sales, whatever the level of your Shoppable® license agreement.
Is Universal Checkout Available for Your Direct-To-Consumer Sites?
If your CPG brand website offers traditional DTC, you're likely wondering if Universal Checkout can help you, too.
You may not be aware that both Shoppable® Ad Experience and Shoppable® Instant Shop can be used to promote DTC sites. In this era of supply chain challenges, you could enable additional retailers in case your own inventory falls short. This will ensure that inventory is available for your consumers, providing a positive shopping experience.
Finally, a solution to the problem of virtual empty shelves at your online store!
Universal Checkout is a great way to improve your customer relationships (by avoiding the disappointment of a sale falling through), while preserving your brand's reputation, and not wasting your ad campaign dollars.