The latest version of our groundbreaking solution that upgrades standard websites with the power of ecommerce and $0 inventory cost has arrived.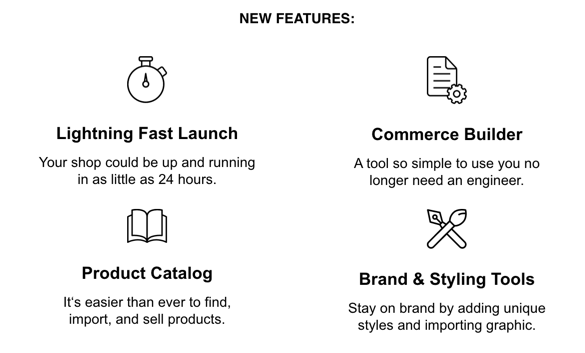 Now, set up Shoppable® DTC Lite™ as fast as 12 minutes. Save money and time on resources with Shoppable's latest version. It's so dramatically simplified that it no longer requires an engineer to set it up.
One of Shoppable's product managers created this tutorial video on how to set up Shoppable® DTC Lite™ 5 so you can see the process firsthand. In the video, he explains how to find products to promote, how to add products to your site, as well as how to integrate the side cart and Shoppable's universal checkout on your site. If you're ready to get started, you can sign up for a free trial or reach out to sales for more information.